As our holiday gift to you, we asked our team to share their best tried-and-true wintry cocktails and mocktails. And, as usual, RP3 rose to the occasion.
Enjoy our eight cocktail-inspired postcards with recipes perfect for a festive pre-party lineup or to serve up as the centerpiece of your yuletide soirée. Whatever the holiday season has in store, unwrap your inner mixologist with these delicious concoctions.
#1. Christmas Tree, Oh! Christmas Tree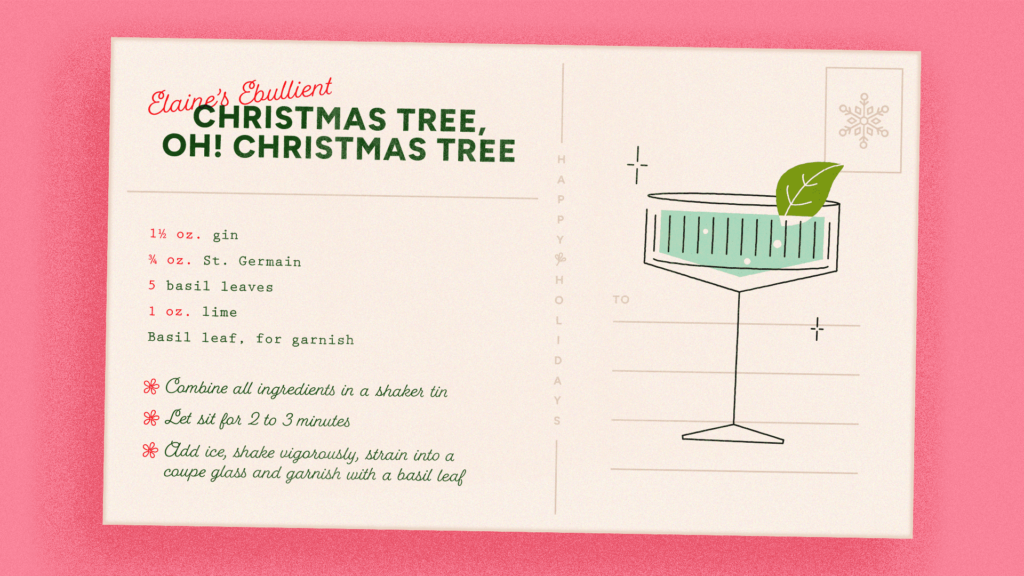 If you don't like gin cocktails, Content Marketing Manager — and former pro bartender — Elaine Luzietti says you're just not doing it right. Try this herbaceous creation guaranteed to delight your tastebuds and add an air of sophistication to your holiday aperitif.
Flavor Profile: Herbal, Crisp, Refreshing
#2. Apple Cinnamon Moscow Mule Mocktail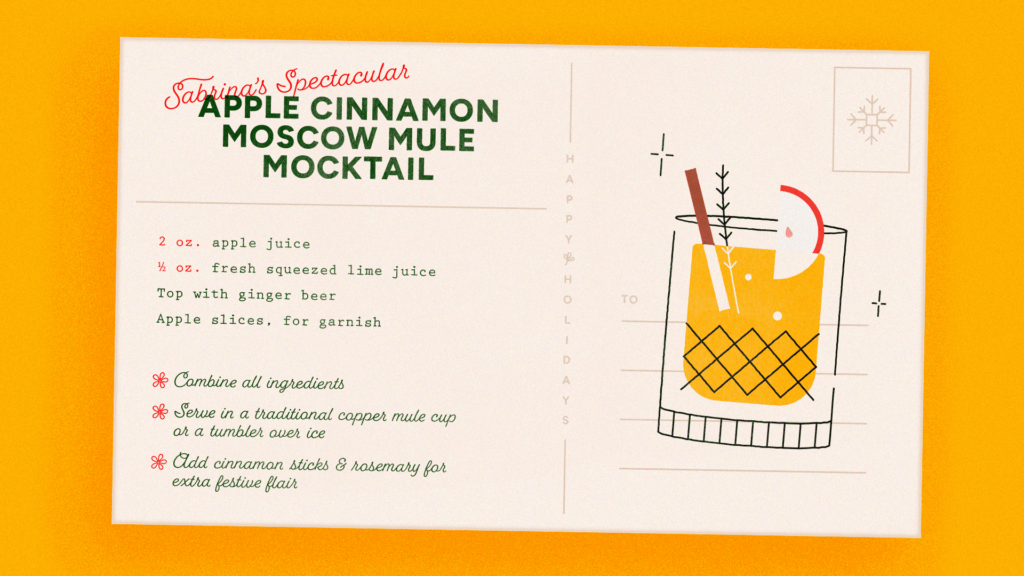 The perfect balance between sweet and tart, Art Director Sabrina Han's Apple Cinnamon Moscow Mule Mocktail is more than just a mouthful to say — it's a delicious nonalcoholic alternative at cocktail hour. If you're looking for bubbles that won't give you a headache the next day, this go-to is sure to keep you topped off and tip-top this party season.
Flavor Profile: Sweet, Tart, Spice
#3. Cranberry St. Germain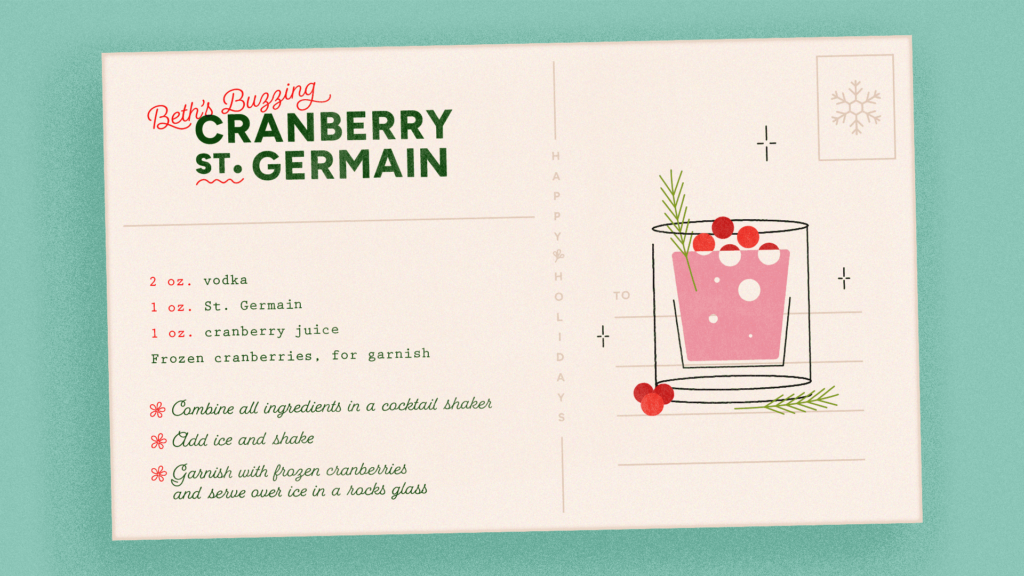 CEO and Founder Beth Johnson's holiday drink of choice lends a wintry take to a classic vodka cran. She recommends rimming your glass with a lime wedge and sugar for some extra flair. Bonus points if you add a little lime zest into the sugar (we're all about details here at RP3).
Flavor Profile: Tart, Sweet, Floral
#4. Coquito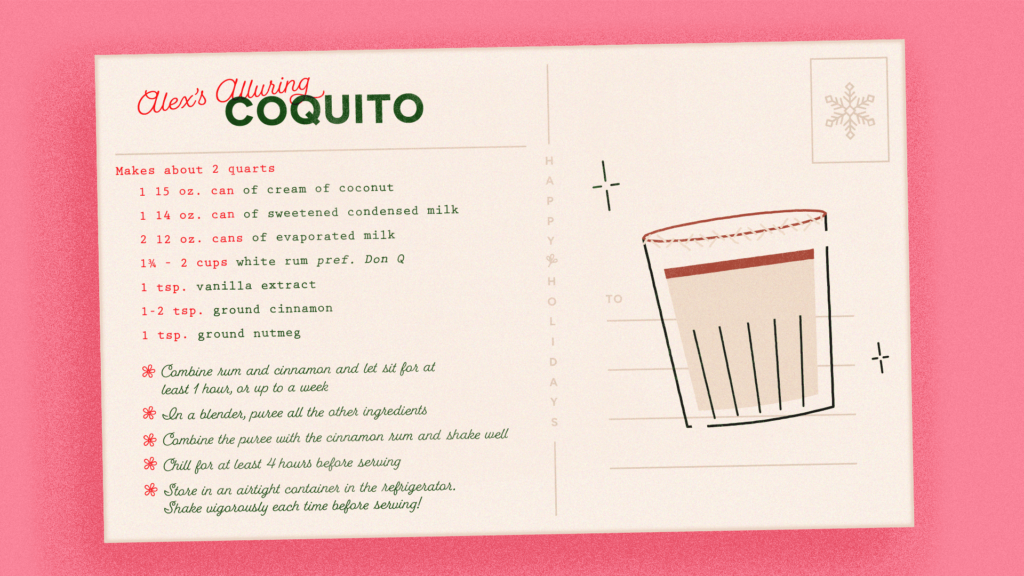 Coquito is an annual holiday tradition in the Gomez household. Project Manager Alex Gomez shared a delicious Puerto Rican variation on spiked eggnog (sans egg) for those who like something a bit more creamy and indulgent. Plus, who doesn't love a good family tradition?
Flavor Profile: Creamy, Sweet, Warm Spice
#5. Swedish Glögg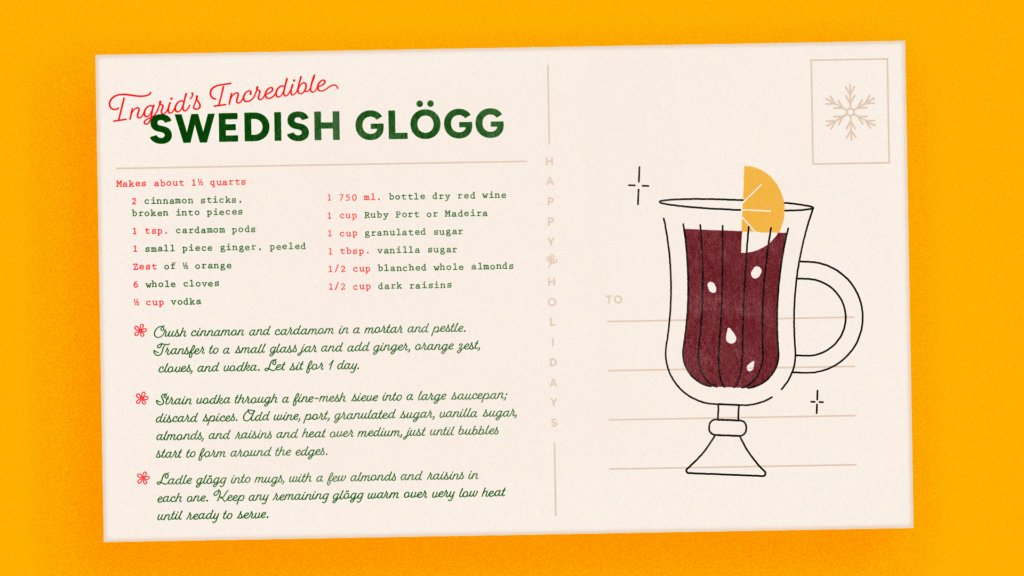 Looking for a warm blend of spices? Head of Business Development Ingrid Vax suggests Swedish Glögg, a centuries-old Nordic concoction and a family winter staple in the Vax household. If you're a wine drinker or prefer savory to sweet, we recommend spicing up your festivities with this unique treat. A batch recipe to be shared with friends and family — giving a whole new meaning to "kindred spirits."
Flavor Profile: Warm Spice, Savory, Dry
#6. Gingerbread Hot Chocolate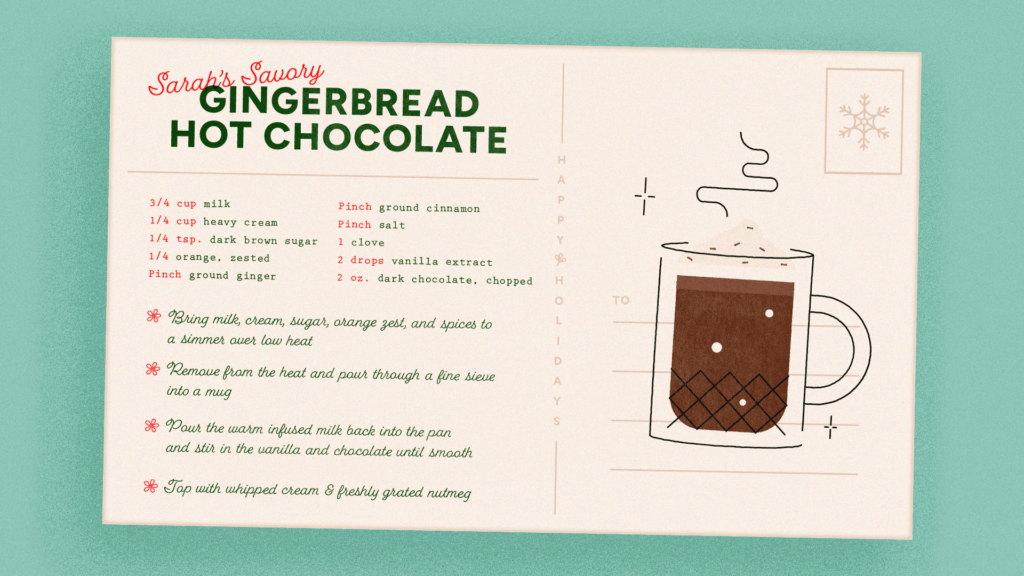 We love gingerbread. We love hot chocolate. So when Designer Sarah Reed suggested her family's favorite holiday warmer — a savory homemade gingerbread hot cocoa — adding it to the roster was to be expected. What we weren't expecting was the orange that gives this cocoa a memorable zest.
Flavor Profile: Spice, Decadent, Rich
#7. Black Maple Manhattan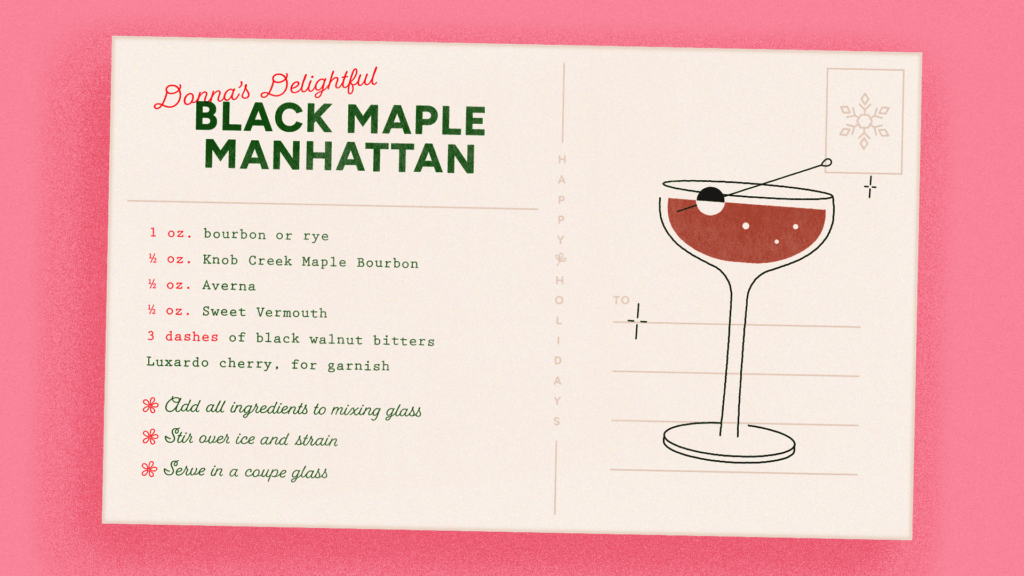 Executive Director of HR Donna Cooper isn't only a pro at keeping things at RP3 running smoothly — she can also make a mean Black Maple Manhattan. The Cooper household signature drink, Donna and her husband love making this dark bourbon cocktail for guests during the holidays. She recommends topping off this sweet variation on the classic cocktail with a succulent Luxardo cherry (or two).
Flavor Profile: Sweet, Smooth, Warm
#8. Hot Spiked Cider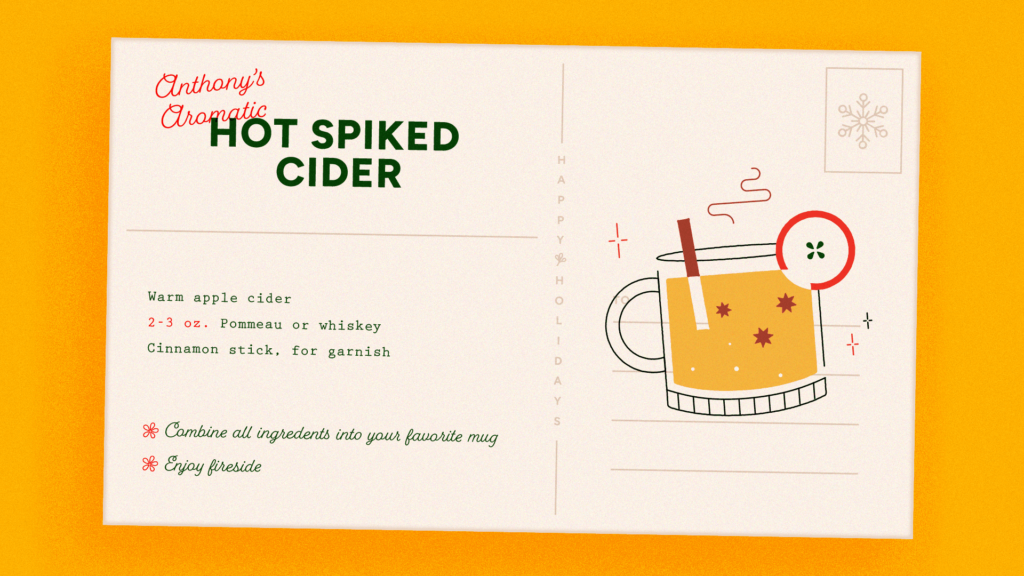 You can't talk wintry cocktails without the mention of a hot spiked cider. With this warm apple and cinnamon sip, Associate Creative Director Anthony Romano's winter is a bit sweeter. His Tip: Drink fireside with loved ones for optimal merriment.
Flavor Profile: Spice, Sweet, Woody
This season, whether you need a unique drink for your next holiday party or simply want to try something new, we invite you to download our illustrated recipe booklet and let the ideas and spirits flow. But first, a toast: To you and yours, we raise a glass to health, happiness, and prosperity this season and look forward to our continued growth in the new year!
Cheers to 2023 from your friends at RP3. ✨